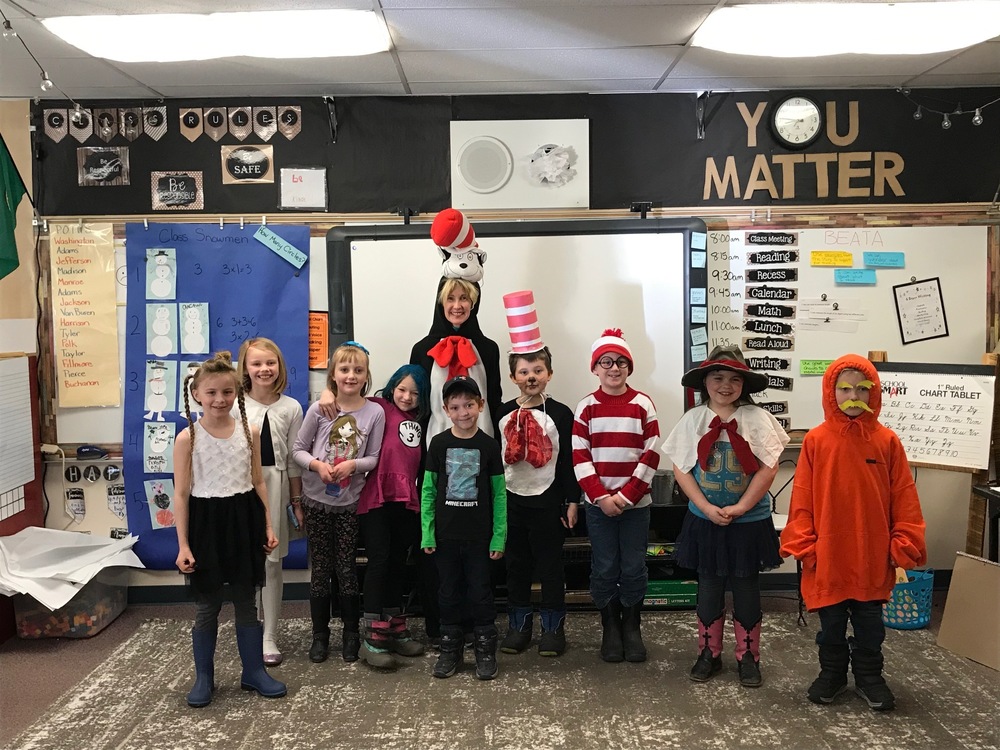 Happy Birthday Doctor Seuss!
Republic School District No. 309
Thursday, March 05, 2020
Happy Birthday Dr. Seuss!! Monday, students celebrated the birthday of Dr. Seuss. Elementary students started their day off with green eggs and ham followed by reading their favorite Dr. Seuss stories. Our very own Cat in the Hat, Mrs. Gutierrez visited all our classrooms! A big thanks to everyone who pitched in to make this day special!