EDIT MAIN
Superintendent's Corner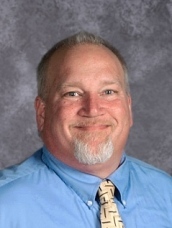 Kevin Young
Superintendent
kyoung@republicsd.org

The Republic School District is located in the town of Republic, which lies nestled at the foot of the Kettle Mountain Range in northeast Washington. Scenic State Highway 20 runs through the town which is just 120 miles northwest of Spokane, the region's largest city. Serving as the county seat for Ferry County, Republic has been a center for gold mining in this mountainous area for over 100 years. Forestry, ranching and tourism contribute to the economic base. A world class fossil bed in Republic brings thousands of visitors to the community annually.
The district serves a population of approximately 2000 residents. The district's faculty, staff, and volunteers serve a student population of over 350 students in a K-5 elementary school, 6-8 middle school, 9-12 high school and a robust alternative learning (ALE) program. The school district and community are proud of the elementary school, completed in 1995, which adjoins a secondary building that is in need of modernization.
The community is extremely supportive of our schools and programs with tremendous attendance at sporting contests, music programs, and other school events. Past support for levies and bond community forums has been outstanding as well.
Thank you to all who are a part of making Republic such a great school and a great community for our children!
If you ever have any questions, please feel free to contact me at 775-3173 ext. 102 or through email at kyoung@republicsd.org.
Sincerely,
Kevin Young