Republic #309 is honored to host this year's Panorama Music Festival! 🎼 🎶 10 bands and 10 choirs: 3/13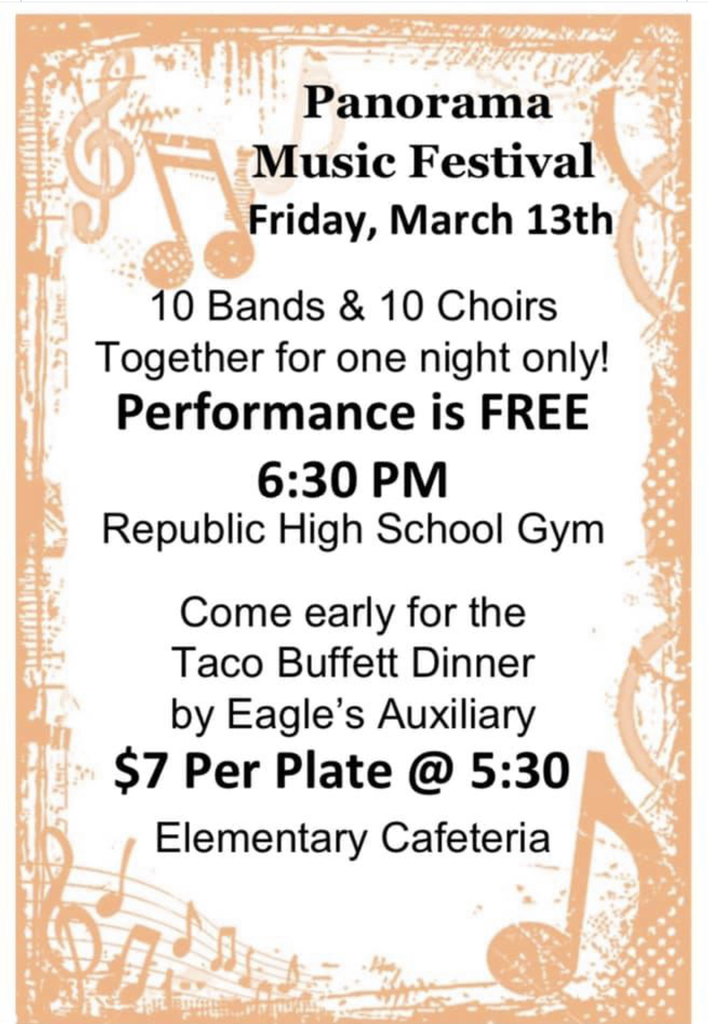 Reminder: Winter sports banquet tonight at 6pm in the elementary cafeteria. See you there!

Friends of Republic School District

Daylight Savings - Don't forget to Spring Forward!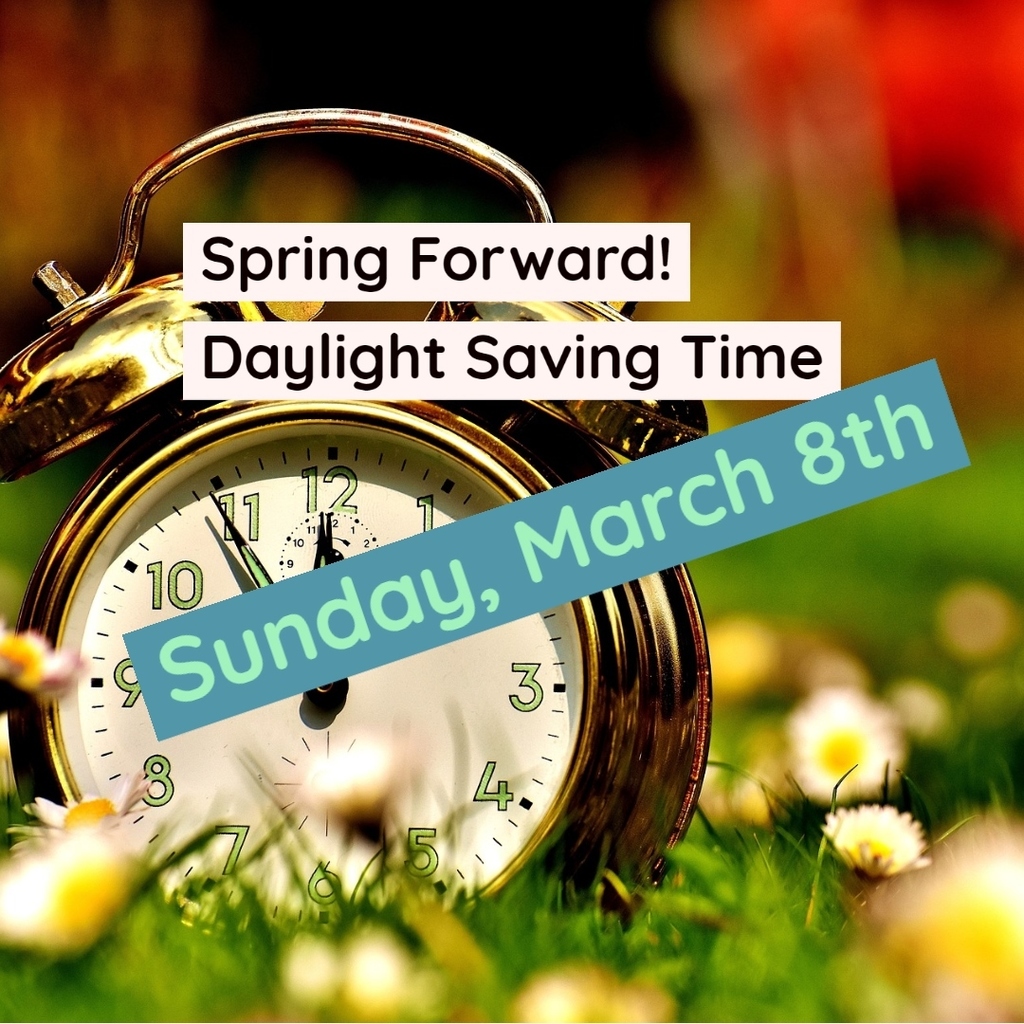 Republic #309 Bond Committee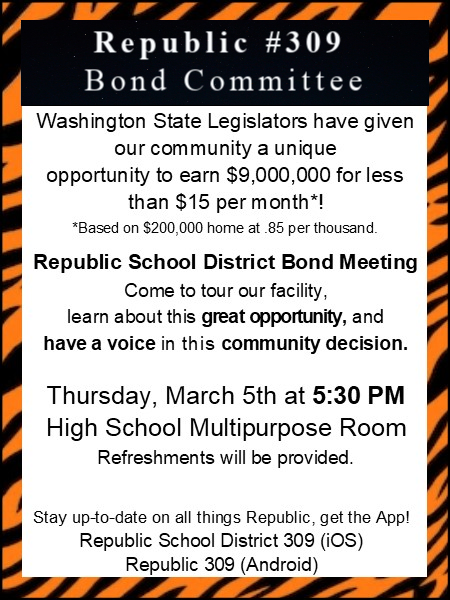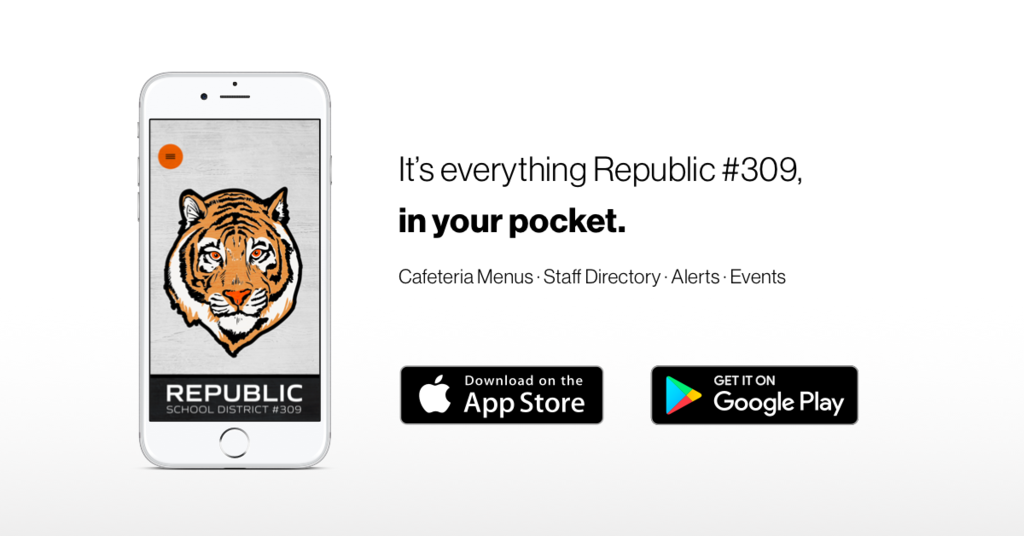 Elementary Families:

Interested in playing High School Baseball? There will be a parent/athlete informational meeting on Thursday, Feb. 27th at 5:30 pm in Mr. Coffee's room. For more information, please call Dena at 775-3171. Thanks and GOOO TIGERS!

Attention basketball fans! On Monday morning, at 8:15 am, your Republic Basketball Players will face off against the Republic School District Staff in the high school gym for an epic basketball game! Everyone is welcome to come to watch the fun and cheer on your favorite staff member or student!

Interested in playing High School Softball? If so, there will be a parent/player informational meeting on Tuesday, Feb. 25th, at 5:30 pm in Mr. Coffee's room. For more information, please call Dena at 775-3171. Thanks and GOOOO TIGERS!

Thursday, at 8:45 am, we will be sending off our High School Wrestlers to State! Everyone is invited to come out and show your enthusiasm and support as our State Qualifiers and Coaching Staff make their way to the Wrestling Championships at the Tacoma Dome!

Your Republic-Curlew Wrestling Team is headed to the Tacoma Dome this Friday and Saturday to compete at the State Tournament! We are so proud of these athletes and coaches and wish them the very best this weekend! Goooooo Tigers!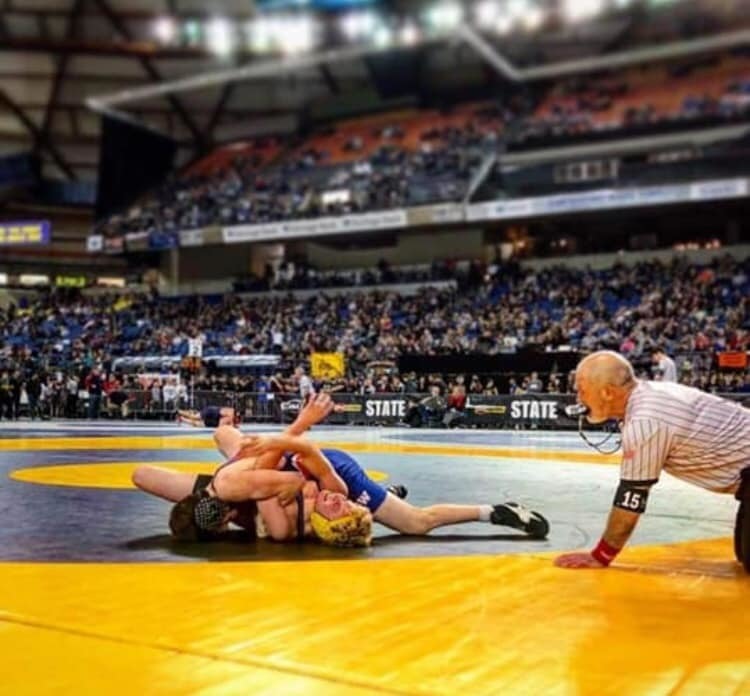 We are so excited to be Apptegy clients! Thanks to the team!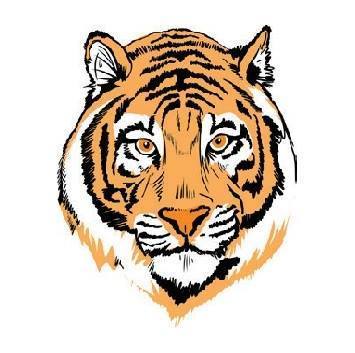 No school tomorrow, Friday February 14th or Monday, February 17th. Enjoy your long weekend!

Today, Mr. Stewart's class created their very own masterpieces! A BIG THANK YOU to Linda Thiele and Shannon Fraser! These ladies led the class with step by step, instruction. Linda donated her time and supplies to paint with our Kindergarteners. This painting was specially designed as a present for their loved ones in celebration of Valentine's Day as well as "I Love our School" month. Thank you Linda and Shannon. We had a blast!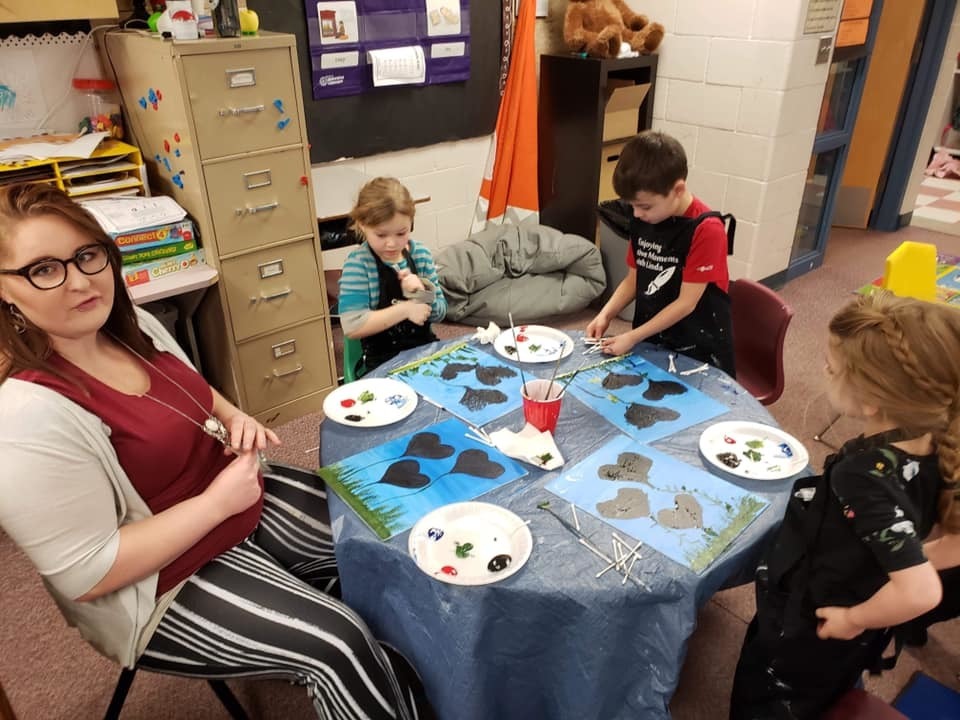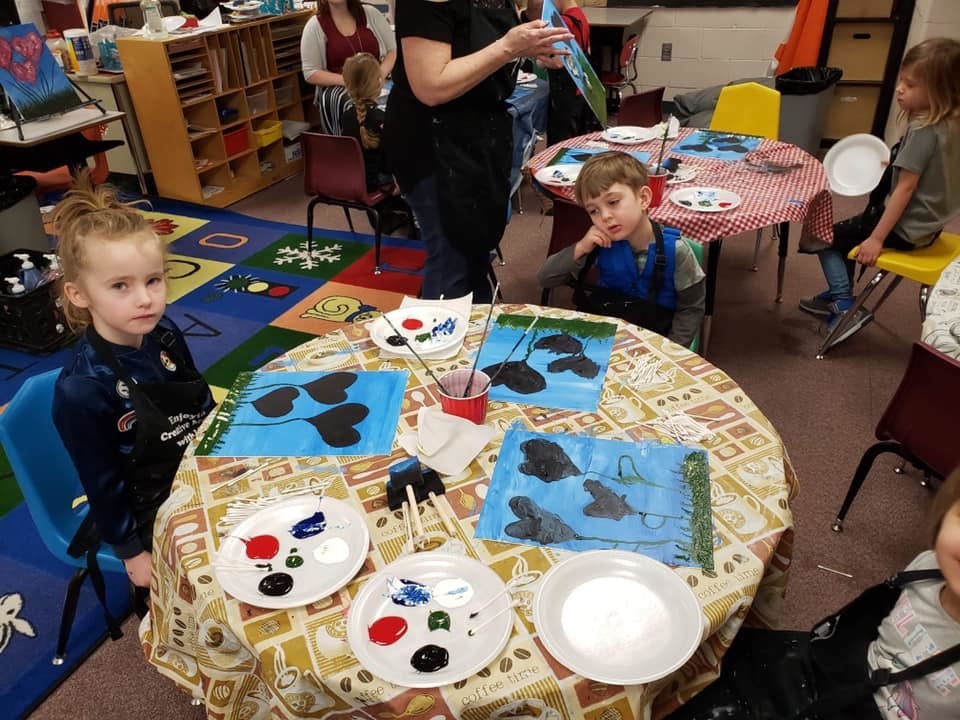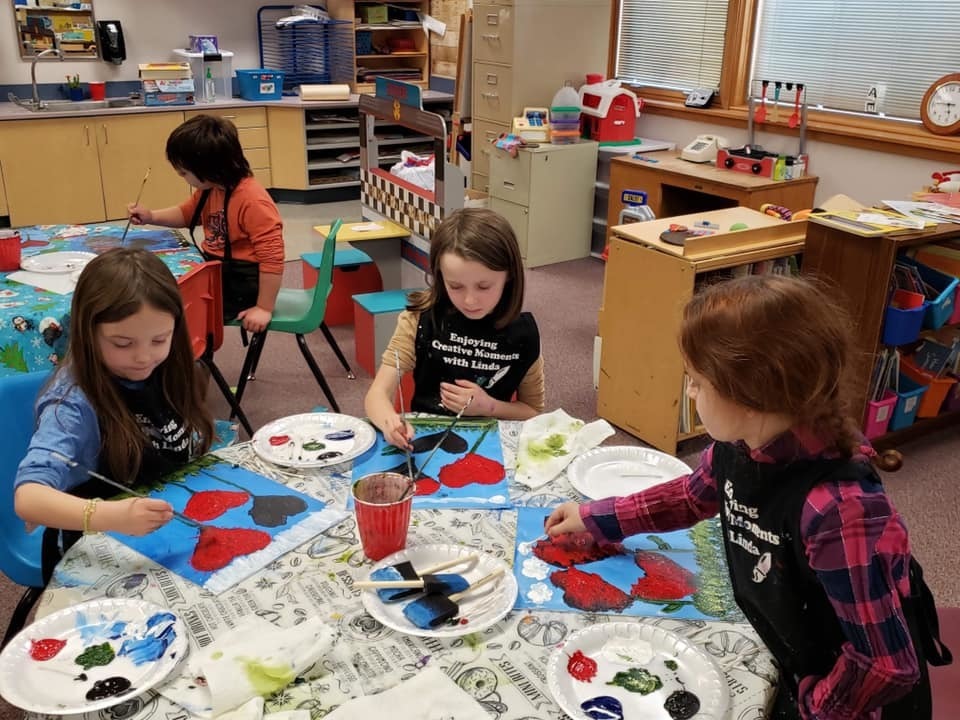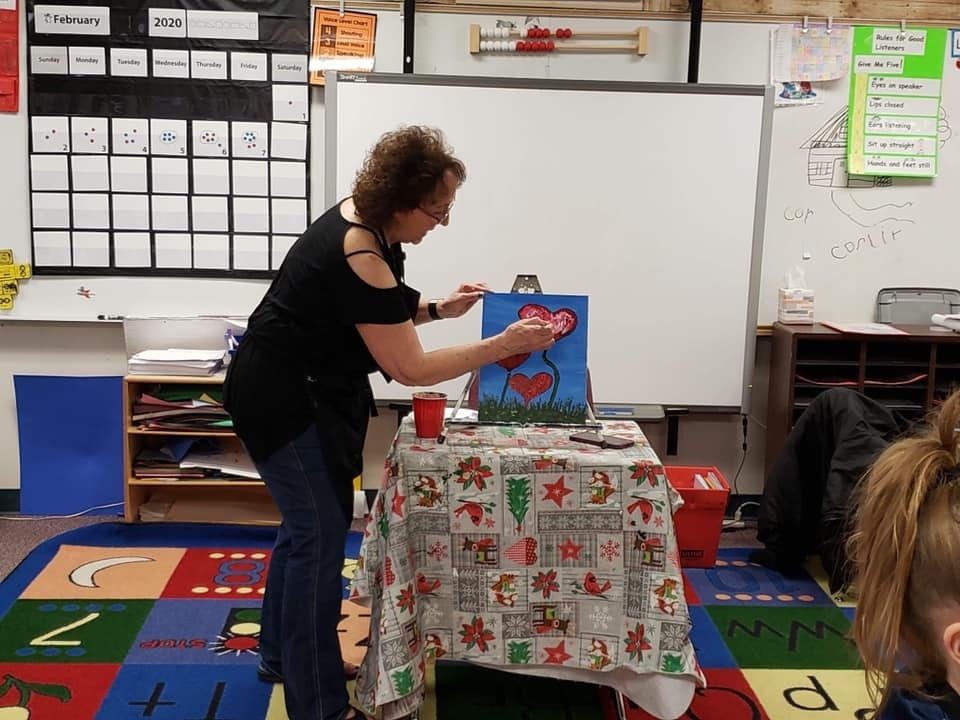 Attention Basketball Fans and Families. Friday's home game against Inchelium has been moved to Thursday the 23rd. Game times are as follows: Girls JV 5 pm, Girls Varsity 6 pm and Boys Varsity at 7:30 pm. Thanks and GOOOO TIGERS!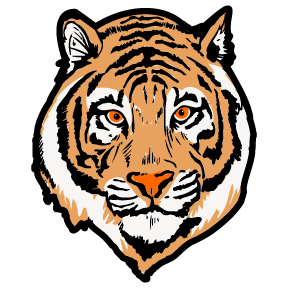 Attention Eagle Bus families and riders! The Eagle Bus has broken down. At this time it appears the bus will be approximately 30 minutes late. If this changes we will post here and also make contact through our phone system.

Attention Junior/Senior High Band Parents & Students: The Solo and Ensemble night has been moved to Wednesday, January 15th, due to a schedule change. o 5th Grade – 5:30PM to 6:00PM o Junior High – 6:00PM to 6:30PM o Senior High – 6:30PM to 7:00PM There will be a cake reception following each mini performance.