No school on Monday, Februray 20 in observance and recognition of Presidents' Day! School resumes on Tuesday!

Tacoma Dome Bound! Congrats to David Phillips (Regional Champion), Blake Olson, Joshua-Lynn Jager, Evelyn Phillips and Abby Starr (Regional Champion) for punching their tickets to State! There will be a send off tomorrow morning (2/16) at 9:15 am in front of the high school! C'mon out and cheer your Tigers to VICTORY!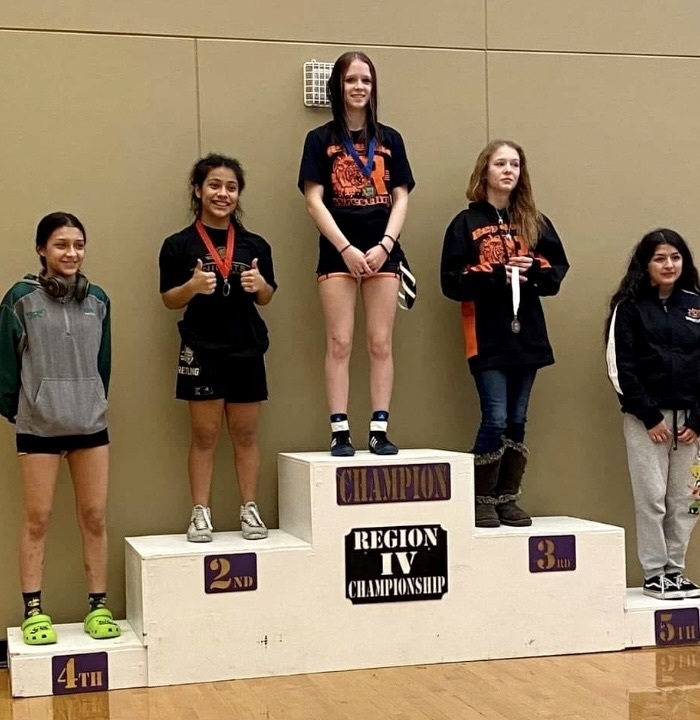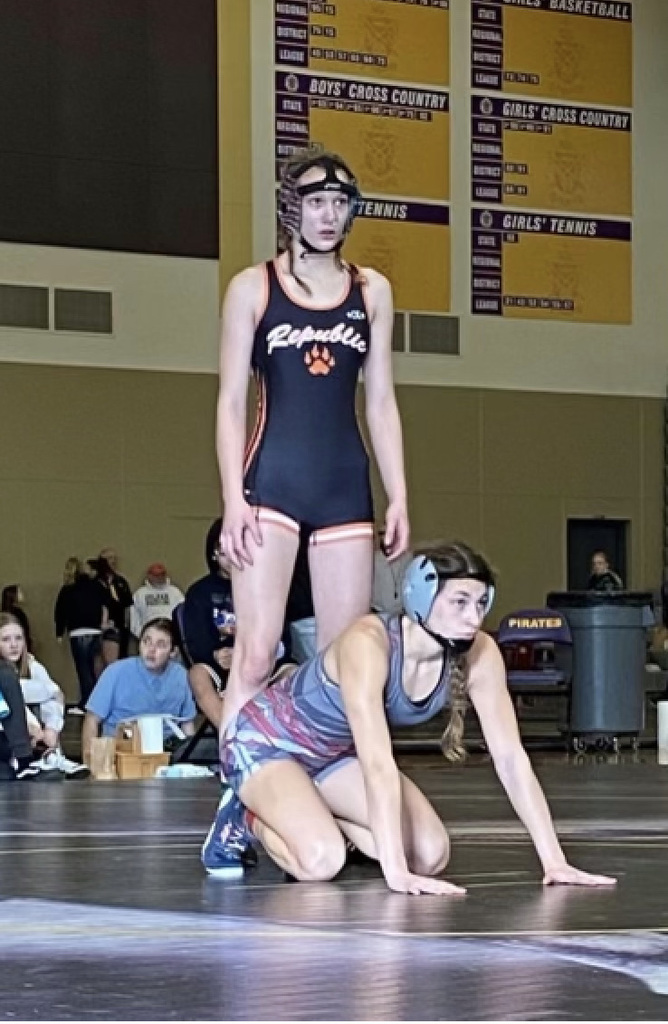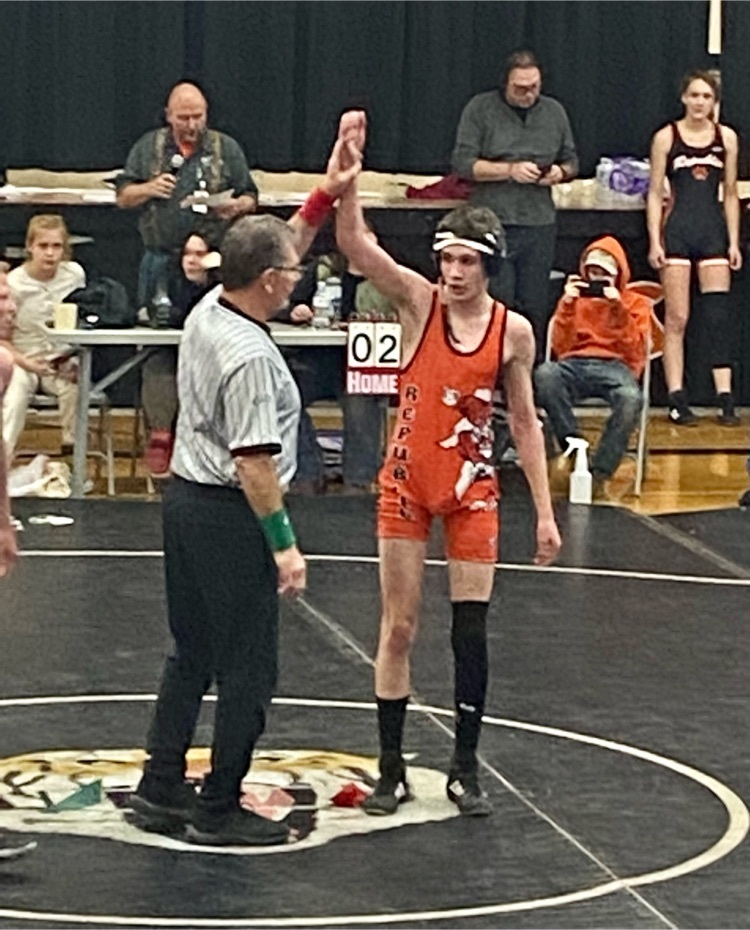 Congrats to the Lady Tigers who have made it to the third round of District Playoffs! Your Lady Tigers will play Odessa, 7:30 pm, tomorrow night (2/16), at the Deer Park High School. Goooooo Tigers!

Four years ago today this year's 8th grade class was on their first snowshoe adventure as 4th graders. Many of the same faces are still smiling today while they hit the trail on Boulder Pass.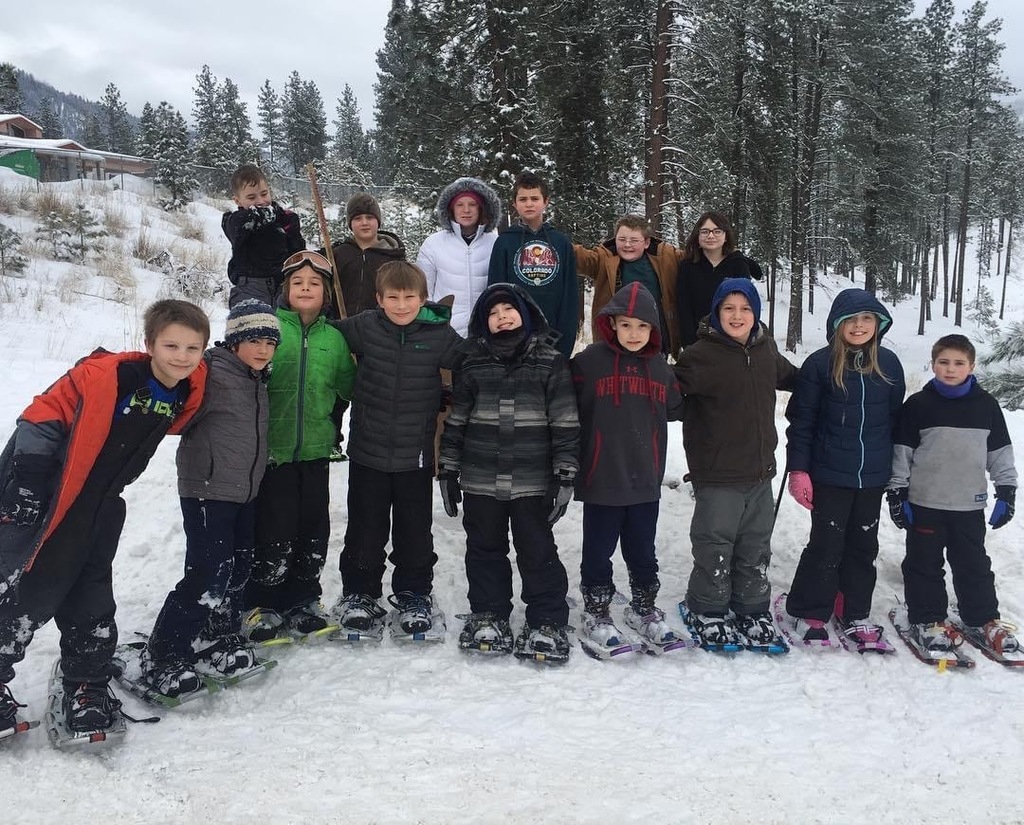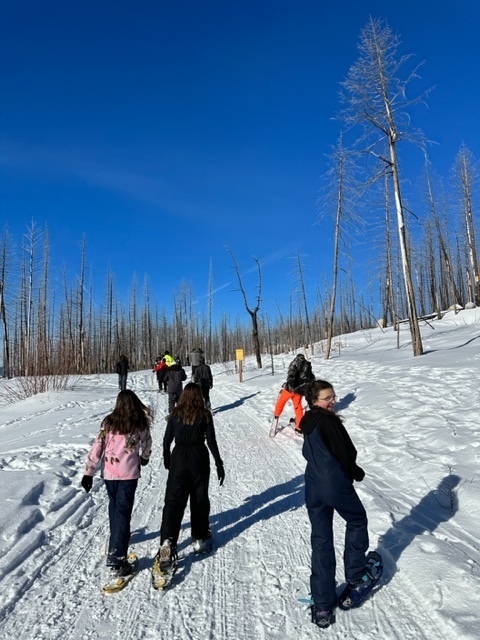 Attention families: The Rabbit and Bear buses are combined today. This means the Rabbit bus will run one hour late. We apologize for this inconvenience.

CELEBRATING ATTENDANCE!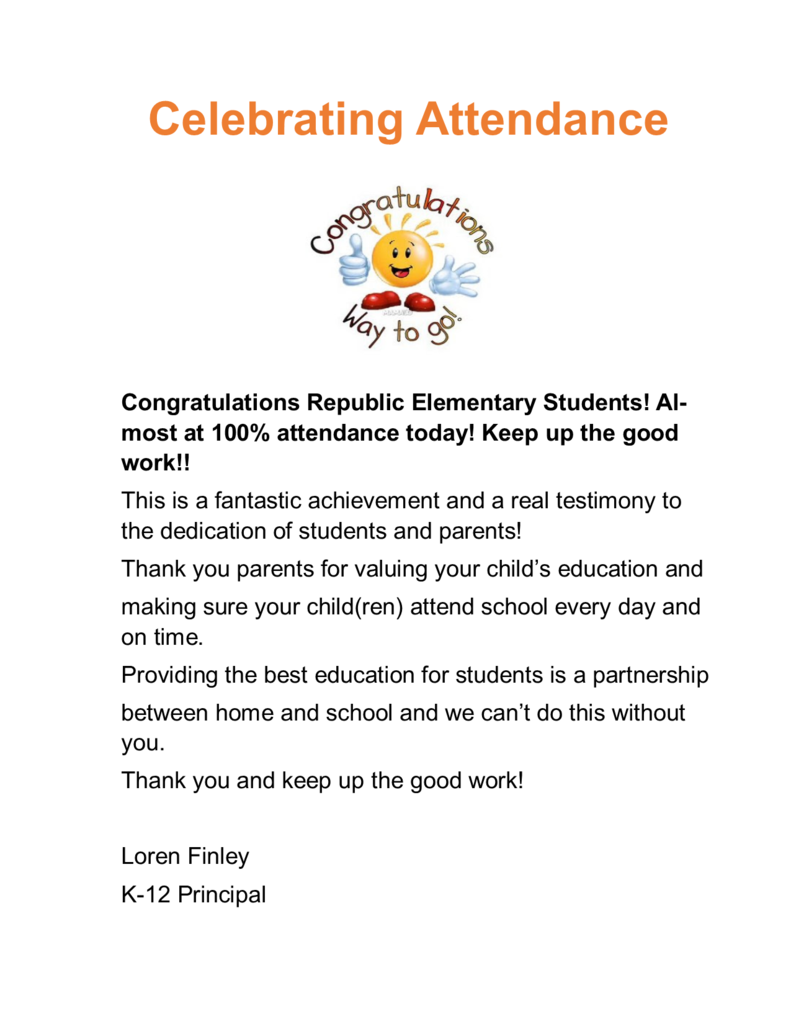 A break in the elementary ROAR trips in February allowed time for the 7th grade to enjoy a beautiful sunny day on Boulder pass for their first outdoor adventure.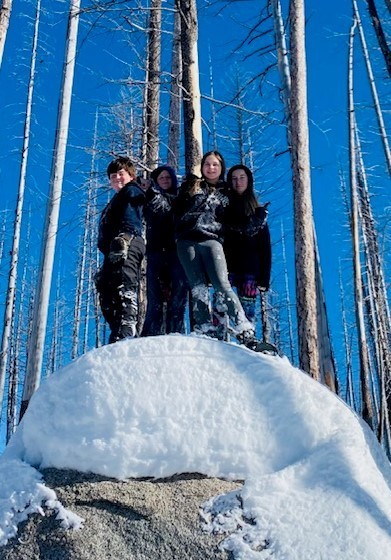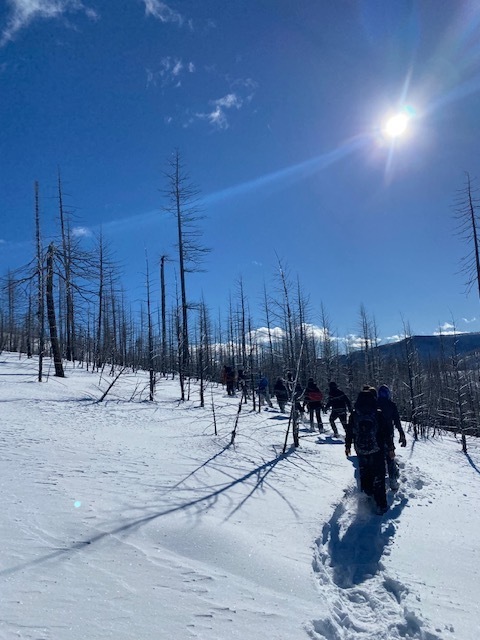 What time is it? It's Basketball District Playoff time!! This Wednesday, Feb. 8th, your Lady Tigers (2nd seed of the North) will take on the ACH Warriors (3rd seed of the South) at 6 pm on our home court. Attached is the gate prices set forth by WIAA for tournament play. Hope to see everyone there! GOOOO TIGERS!!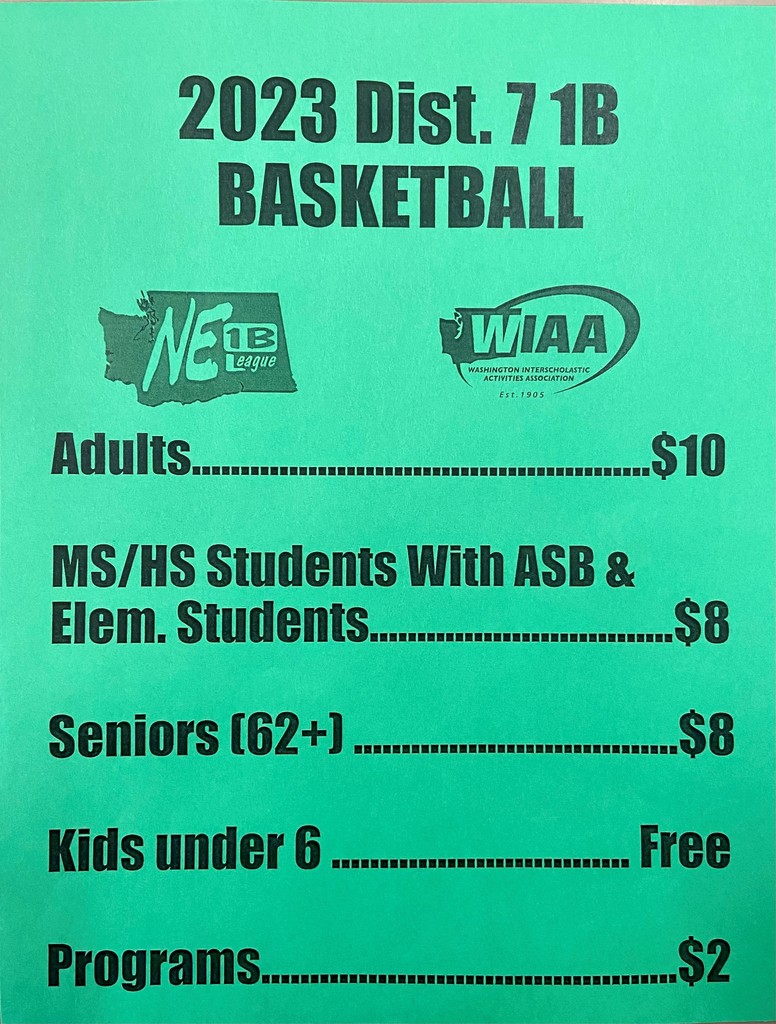 Practice for Spring Sports will start on February 27th. Parents, if you have not created an account in FamilyID to register your child this year for sports, please do so before your athlete comes to practice. Here is the link to register your student if you have not done so already. Thanks and GOOOO TIGERS!
https://www.familyid.com/organizations/17428/programs

Congratulations to Joshua-Lynn Jager, Evelyn Phillips and Abby Starr. These women wrestlers made Washington State wrestling history this weekend by placing and winning the 2A Sub Regionals Tournament held in Liberty Spangle! Your Lady Tigers are coached by Landis Mills and Talon Venturo. Goooooo Tigers!


BOYS Basketball Districts will be this Saturday, Feb. 4th, at A.C.H. High School. Your Republic Tigers will be going up against Odessa (4th seed of the South) at 7:30 pm. GOOOOOO Republic Tigers!
On Thursday February 2, 6pm -7pm in the elementary cafeteria we will host a Senior Seminar Parent Night. Any parent or guardian of a Class of 23 prospective graduate should plan on attending. This will be an informational meeting to help parents understand senior presentations, the high school and beyond plan, community service requirements, job shadowing, and the upcoming FASFA Webinars. Please plan on attending.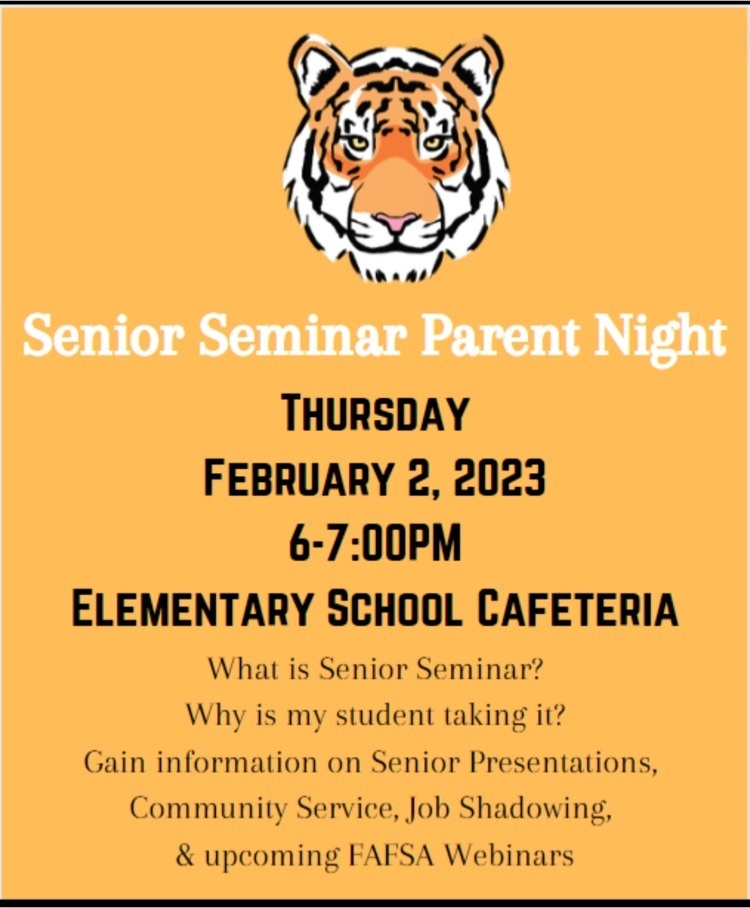 Last home basketball game tomorrow, Jan. 28th! C'mon out to the last home basketball ball of the season as your Republic Tigers take on the Cusick Panthers! There will also be a Senior Rose Ceremony prior to each varsity game, so bring those tissues! Game times are as follows: Boys JV 3 pm Girls Varsity 4:30 pm Boys Varsity 6 pm Looking forward to seeing everyone there! GOOOOO TIGERS!

Kids helping each other and lots of smiles! That is what the ROAR program is all about. Mr. Winter's 5th grade class wrapped up the elementary winter adventures with another great trip to Boulder Pass. Determined to walk further than any other class, the 5th graders walked a total of 3.8 miles. Congratulations Mr. Winter's class!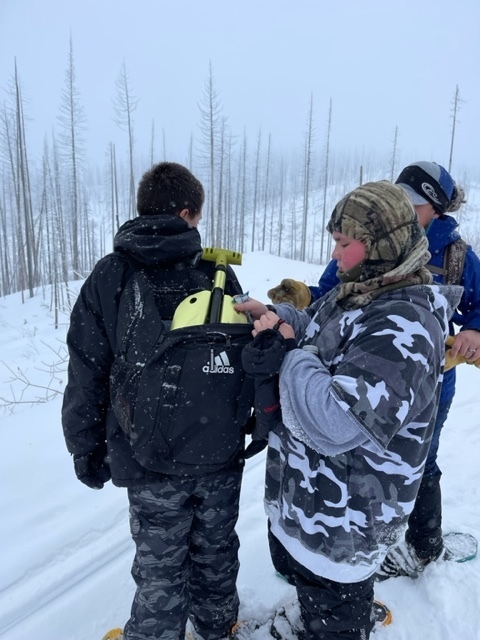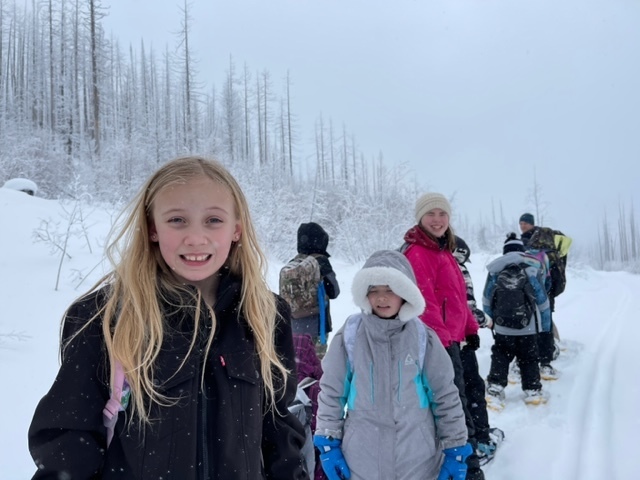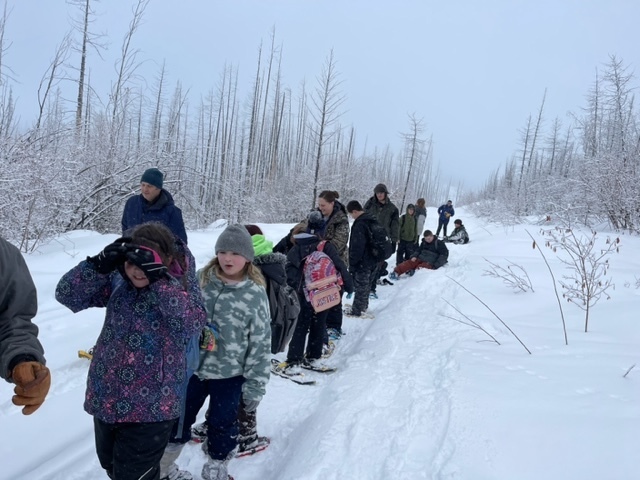 Attention Parents of Seniors! Mark your calendars for Feb. 2nd!

Hello Fans and Families! This is a busy week for Tiger Athletics! Here is what is happening this week in sports: Tuesday- Girls Basketball to Odessa. JV @ 5, Varsity @ 6 pm - Boys Wrestling to WCK @ 5 pm - Girls Wrestling to Mead @ 5pm Wednesday-Boys Basketball to Hunters. JV @ 5:30, Varsity @ 6:30 pm Friday-Basketball to Selkirk. Girls JV @ 3, Boys JV @ 4:30, Girls Varsity @ 6 and Boys Varsity @ 7:30 pm GOOOOOOO TIGERS!

Great News! We have been able to pick up another basketball game with Oroville tomorrow, Thursday the 19th. Game times are as follows: Girls JV @ 3:45 pm Boys JV 4:30 pm Girls Varsity 6 pm

No School Monday, Jan. 16th in recognition and observance of Martin Luther King Jr. Day. School resumes Tuesday, Jan. 17th.

As a class team building exercise, Mr. Avila's class was challenged to walk further than Mrs. King's 3rd grade class did last week. Challenge accepted and conquered. Mr. Avila's adventure rangers were able to snowshoe almost 3 ½ miles, beating Miss King's class by little more than a ½ mile.